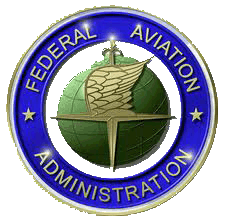 AMT@MIA
| | | |
| --- | --- | --- |
| Aircraft Maintenance Shift and Crew Bid | | |
Written by Reynaldo Jose Cabrera
Friday, 01 August 2014 17:51
SHIFT BID NOTICE
Crew Chief Shift Bid begins August 6, 2014
Tech Crew Chiefs Bid 7 a.m. to 7:50  a.m
Avionics Crew Chiefs 7:50 a.m to 8:10 a.m
AMT Crew Chiefs 8:10 a.m to 9:20 a.m
Avionics 9:40 a.m to 14:20 p.m
AMT Shift Bid August 7, and 8, 2014
AMT bidding starting at 7am to 3pm for bid numbers 1 thru 156 on Aug. 7

Bid numbers 157 to 337 will begin at 7am to 3pm on Aug. 8.
New bid will be effective Sept 13, 2014.  See main bid and bid forms for Crews and start times available to bid.
EVERYONE PLEASE ENSURE YOU LIST YOUR DAY OFF PREFERENCE ON YOUR BID SHEETS, OR WHEN YOU CALL. DAY OFF ROTATIONS ARE SUBJECT TO CHANGE DUE TO OPERATIONAL COVERAGE. REQUEST FOR DAY OFF PREFERENCE OR CHANGES WILL NOT BE ACCEPTED ONCE THE BID HAS CLOSED.
Bid forms are available in the hangar break room. All paper bids are to be completed on a bid form and placed in the bid box in the hanger break room no later than 530am on the day of your bid. Check postings for your bid time, you may walk in, or call in at your designated bid time. The bid phone numbers are 305-870-2864 and 305-870-2806.
Any employee who does not bid will be placed at the bottom of the list and assigned.  Any bid form without a signature will not be accepted.
NO MORE THAN 3 BID FORMS WILL BE ACCEPTED
Shift Bid
Please check postings at work for Bid Times, this is not an official Posting
Bid Times
Please check postings at work for Bid Times, this is not an official Posting
Last Updated on Tuesday, 05 August 2014 17:07
| | | |
| --- | --- | --- |
| Teamsters drop effort to organize American Airlines mechanics | | |

Written by Terry Maxon

Friday, 16 August 2013 18:20

The International Brotherhood of Teamsters said Friday it is giving up its effort to organize the mechanics and related employees at American Airlines.

The IBT announced its withdrawal with a letter and blamed its decision on the U.S. Department of Justice lawsuit that seeks to block the US Airways-American merger.

Here's a statement from Teamsters spokesman Bret Caldwell:

The Teamsters Union has determined that the recent announcement that the federal government will fight the proposed merger between US Airways and American Airlines places the workers at American Airlines in significant turmoil. American Airlines' emergence from bankruptcy has been cast into doubt and the union has determined that the continued conflict between labor organizations is not in the best interest of the workers. This is not a time for workers to fight among themselves.

More than 6,000 American Airlines mechanics and related personnel signed cards to make the Teamsters their bargaining representative. The Teamsters want to thank those men and women for joining us in the fight to improve their wages and working conditions. As the largest union of airline mechanics and related personnel in the nation, the Teamsters will continue to set the standard for good wages, strong benefits, real job security and workplace dignity in this industry.'''''Read more


| | | |
| --- | --- | --- |
| Aircraft Maintenance Shift and Crew Bid | | |

Written by Reynaldo Jose Cabrera

Wednesday, 31 July 2013 09:07

SHIFT BID NOTICE




Crew Chief and AVX Shift Bid begins Aug 1, 2013

AMT Shift Bid begins Aug 5, 2013




New bid will be effective Sept 14, 2013.  See main bid and bid forms for Crews and start times available to bid.

EVERYONE PLEASE ENSURE YOU LIST YOUR DAY OFF PREFERENCE ON YOUR BID SHEETS, OR WHEN YOU CALL. DAY OFF ROTATIONS ARE SUBJECT TO CHANGE DUE TO OPERATIONAL COVERAGE. REQUEST FOR DAY OFF PREFERENCE OR CHANGES WILL NOT BE ACCEPTED ONCE THE BID HAS CLOSED.

Bid forms are available in the hangar break room. All paper bids are to be completed on a bid form and placed in the bid box in the hanger break room no later than 530am on the day of your bid. Check postings for your bid time, you may walk in, or call in at your designated bid time. The bid phone numbers are 305-870-2864 and 305-870-2806.

Any employee who does not bid will be placed at the bottom of the list and assigned.  Any bid form without a signature will not be accepted.

NO MORE THAN 3 BID FORMS WILL BE ACCEPTED




Shift Bid

Please check postings at work for Bid Times, this is not an official Posting

Bid Times

AMT Crew Chief bid times

AMT bid times

Avionics bid time

Tech Crew Chief bid times

Avionics Crew Chief bid time


Please check postings at work for Bid Times, this is not an official Posting

Last Updated on Wednesday, 31 July 2013 11:39

| | | |
| --- | --- | --- |
| Teamsters: We Did Not Raid American -- We Were Invited In by the TWU | | |

Written by Reynaldo Jose Cabrera

Sunday, 11 August 2013 17:58

The International Brotherhood of Teamsters says it did not raid mechanics and related workers at American Airlines, but rather was invited in by the incumbent union.

In other words, the Teamsters are saying that the Transportation Workers Union, which represents the approximately 11,000 workers, let the fox into the henhouse in the months following American's bankruptcy filing in November 2011.

At the time, TWU and IBT were generally friendly with one another. They had a cooperative relationship that included warm relations between their presidents, James Hoffa and Jim Little, as well as a "no raid" agreement and joint co-ordination of lobbying on aviation issues.  And both unions strongly opposed efforts by the American Mechanics Fraternal Association to organize at American. That mutual interest was so strong that the TWU thought the Teamsters' presence might help to  forestall an AMFA raid.

"The Teamsters Union strongly takes issue with the characterization of our effort to win representation for the American mechanics as a 'raid'," said David Bourne, director of the Teamsters airline division, in a prepared statement provided to Forbes late Wednesday. "TWU had determined it was going to lose the group and consented to allow the Teamsters to organize and collect authorization cards.

"TWU monitored our campaign and card collection for over a year and encouraged the filing of the election petition," Bourne said. "Notably, there was no outcry of 'raiding' until just a few months ago. As the mechanics themselves have said, this isn't a raid, it's a rescue. We have engaged in the campaign because we are the mechanics' best hope for restoring the proud tradition of their craft.....Read more


Last Updated on Sunday, 11 August 2013 17:58

| | | |
| --- | --- | --- |
| AMR Union Election Delayed By Forgery Charge and Voter Challenge | | |

Written by Reynaldo Jose Cabrera

Wednesday, 10 July 2013 19:39

CHARLOTTE, N.C. (TheStreet) - Two months after the Teamsters Union called for a union election among mechanics at American (AAMRQ.PK ), federal officials are still trying to determine whether the union has submitted enough signatures.

The Transport Workers Union says it is challenging the authenticity of signatures the Teamsters have submitted, while the Teamsters are challenging the list of eligible voters, submitted by the airline, from which the National Mediation Board is working.

The issues are scheduled to be addressed at a July 16 meeting where the two unions will make their cases. To approve an election, the NMB requires valid signatures from 50% plus one of the eligible voters.

"We believe from credible sources that one of the Teamster organizers had forged signatures on some cards," said Frank McCann, TWU director of organizing, in an interview. "We expressed that to the NMB. At the meeting, we are prepared to submit evidence that we believe will show that signatures on these cards were forged....Read more

«

Start

Prev

1

2345678910NextEnd »
Page 1 of 27